" Jennifer brings a wealth of knowledge and passion that leaves a lasting impression "
My name is Jennifer Duarte, and I am the proud owner and head chef of Elegance on Display, a premier wedding cake bakery in Fallbrook, CA. We are dedicated to creating exquisite and unforgettable confections for your special day.

I started making wedding cakes at the age of 12 and never looked back. With over 20 years of experience, I have always been captivated by the power of cakes to evoke emotions, tell stories, and bring joy to the most momentous occasions in people's lives.

At Elegance on Display, we believe that every wedding cake should be a reflection of your unique love story and a symbol of the beautiful journey you are about to embark on together. We look forward to working together to make your special day…well… special.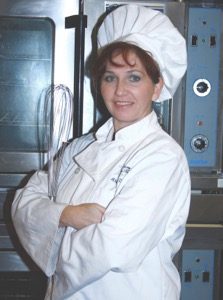 Hours of Operation
Closed on Mondays. Open by appointment.
(760)-213-6037
Location
106 W. Hawthorne C Fallbrook, California, 92028